Thanks to some weird term known as Targeted Allocation Money, Toronto FC chiefs just announced that Michael Bradley has been re-signed. According to the club president, Bradley had given his sweat and all to TFC and it is only fair they reward his loyalty.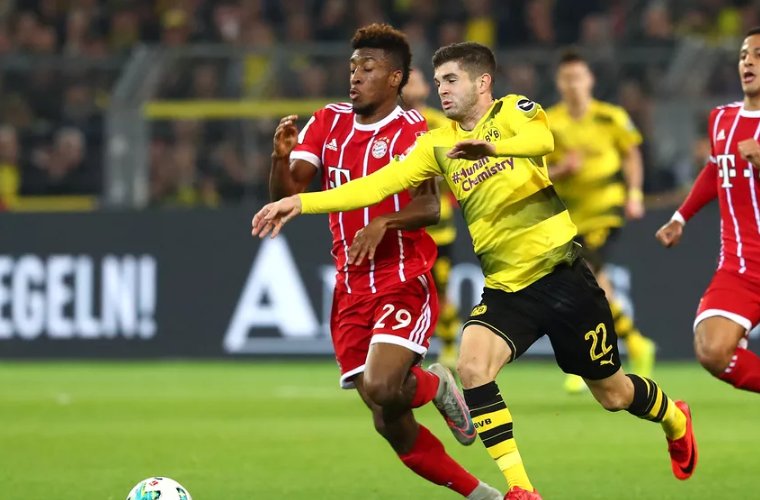 Unlike the unease following rumors that the former Roma man might be calling it quits from MLS football, TFC handled the situation in ways that the former USA international leaving would have been like him turning his back on his family.
At the age of 32, Bradley has spent
time at the Canadian outfit long enough to help them move from also-rans to championship contenders. Toronto FC were virtually nobodies till they convinced the American to live the warm spring of Southern Italy for the cold winters of North America. After helping them to an MLS Cup, a Supporters Shield trophy and 3 Canadian Championships, there is no way they won't make exceptions for him.
Toronto FC will always be grateful to their hero so much so they make Bradley feel like he is the FranscecoTotti of MLS. They owe him as much as he owes them until of course he gets old and becomes too slow to compete on the field.
In all these, money still remains a very good masseuse of relationships. Since the beginning of the century almost every emotional banter between two parties have been shown to be down to the back bone of money.
As long as people feel like you're paying them enough, they won't slack otherwise, there's nothing harmonious that can pass off between the said parties.
Unlike Ibrahimovic who went to the MLS and found a horror house, Michael Bradley went there and found a family that love him well enough to evoke some "Targeted Allocation Money" just to keep him around.