Los Angeles Galaxy (LA Galaxy) striker Javier Hernandez 'Chicharito' has started the new MLS football season like a house on fire and has set the scoring pace after two rounds of games.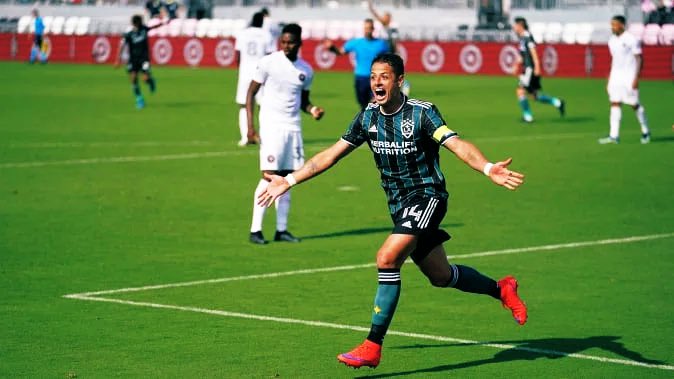 Hernandez struggled for form during the 2020 MLS football season with just two goals throughout the campaign. The Mexican international would be the first person to admit that he didn't live up to his status as one of the designated players in the LA Galaxy last season.
LA Galaxy fans can have no complaints as he makes up for lost time at the club after his sensational start to the 2021 MLS football season. Chicharito has already surpassed his goal tally from last season in just two rounds of games this season. As a matter of fact, the former Bayer Leverkusen, West Ham United and Manchester United striker equalled his tally from last season in the first round of matches this season.
In the first round of games, LA Galaxy came from 2-1 down away from home to beat Inter Miami 3-2 thanks to the two goals from Hernandez. He came back to haunt Phil Neville who was his former coach at Manchester United under the David Moyes managerial era between 2013 and 2014.
Chicharito worked under Phil Neville at the Theatre of Dreams and he did the newly appointed Inter Miami manager no favours.  He was a thorn in his flesh as the English manager got off to a losing start with the home defeat to LA Galaxy.
Hernandez then took his league tally this season to five goals in two games with the hattrick in the 3-2 win at home to New York Red Bulls in the second round of games.
The form of Chicharito has propelled LA Galaxy to the top of the Western Conference. They have the only perfect record in the whole of the league after just two games.