Barcelona defender Jordi Alba could reportedly reunite with Lionel Messi and Luis Suarez at Inter Miami, with the MLS club looking to sign him by 2023.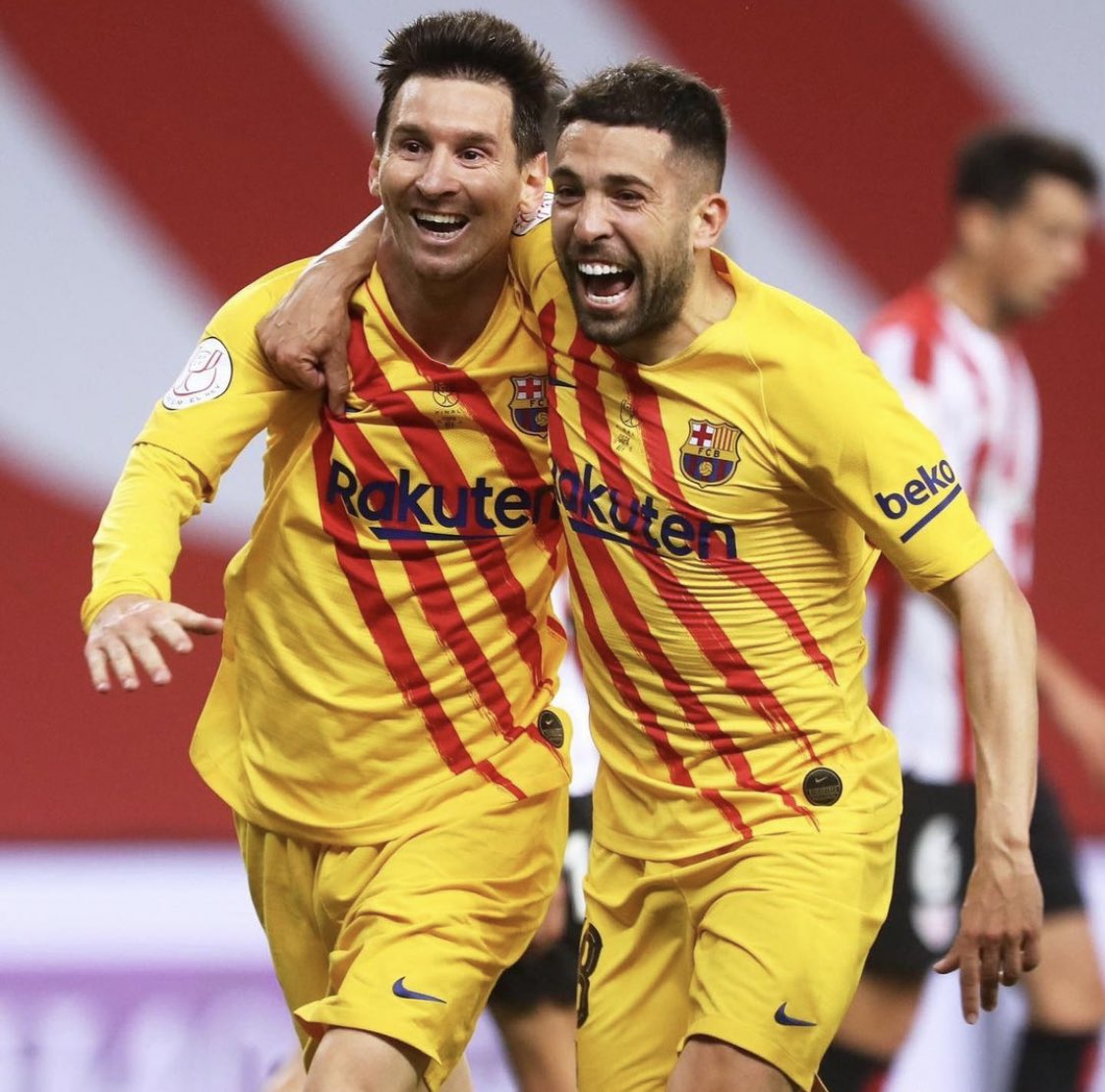 According to a report by Spanish publication SPORT, Jordi Alba is the subject of interest from Inter Miami over a possible move next year. The MLS upstart will look to reunite Barcelona's legendary former quartet of Alba, Lionel Messi, Luis Suarez and Sergio Busquets in 2023.
Jordi Alba is widely regarded as one of the best full-backs of his generation, scaling new heights since rejoining Barcelona from Valencia in July 2012. A decade since returning to Camp Nou, the 33-year-old has established a lasting legacy at the Catalan club, winning several major honours along the way.
The Spanish international has turned out 418 times for Barcelona thus far, chipping in with 24 goals and 90 assists. Alba is also one of the captains for Spain, along with Sergio Ramos and Barcelona skipper Sergio Busquets. And even though he has shown resurgence under Xavi Hernandez lately, Alba could leave Barcelona next year, with Inter Miami keen on signing him.
Several high profile players have been linked with Inter Miami since the MLS upstart's inception a few years ago. They have famously signed Blaise Matuidi and Gonzalo Higuain, with the latter the club captain for the American club. But Higuain is approaching the end of his career, meaning the next batch of foreign stars will soon make Inter Miami their home.
The club's owner David Beckham is keen on signing four players who are either at Barcelona at the moment or have been their key figure in recent years. To that end, Sergio Busquets has already emerged on Inter Miami's radar.
Beckham also wants Luis Suarez and Lionel Messi on board at Inter Miami, with Alba also emerging on the MLS upstart's radar.