Brazilian star Kaka is the highest paid star in MLS football, according to recently released figures.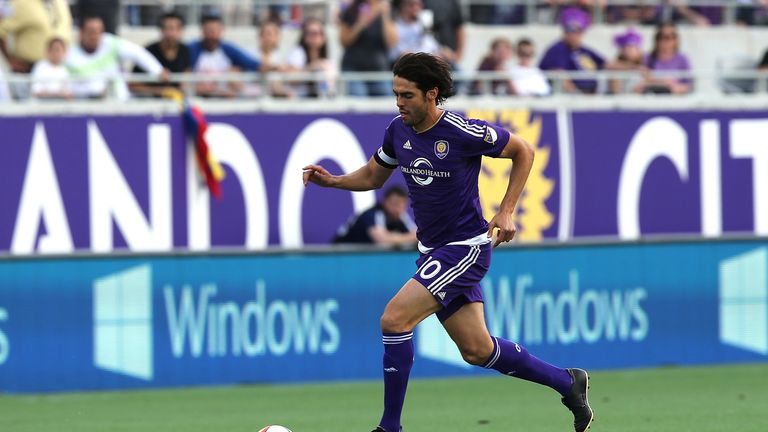 The former AC Milan and Real Madrid player retains the spot for the third year running with a weekly average of £108,000. Kaka has a deal with Eastern Conference leaders Orlando City that involves a salary of £5.6 million in annual wages.
Second on the list of highest paid MLS football stars is Toronto's Sebastian Giovinco who receives £5.5 million in wages. Toronto offers Michael Bradley £5.1 million per year so he sits third on the list. New York City player David Villa £4.4 milion and Andrea Pirlo £4 million and they both make up the top five on the list.
Giovani dos Santos, Bastian Schweinsteiger and JozyAltidore playing for LA Galaxy, Chicago Fire and Toronto follow in sixth, seventh and eight respectively. Clint Dempsey and Diego Valeri make the top ten highest paid stars in the MLS.
Dos Santos is the highest earning Galaxy star with £4.3 million but the club has promised to pay 36-year old Ashley Cole £294,283 this season.
Schweinsteiger was well paid at Manchester United as he got a good deal David Beckham to leave Bayern Munich. After agreeing to move to the MLS, he would get £4.2 million from Fire to feature. Former Sunderland striker Altidore receives almost half a million Pounds less than the German from Toronto. Sounders pay Dempsey £3 million while Valeri receives £1 million less than the Seattle Sounders player from Portland Timbers.